How To Purchase QuickAlerts using coinbase
This tutorial will teach you how to send Bitcoin over the Bitcoin Network using coinbase. If you want a faster transaction, use Ethereum instead.
First, initiate a payment and copy the BTC address from the QuickAlerts coinbase commerce payment link.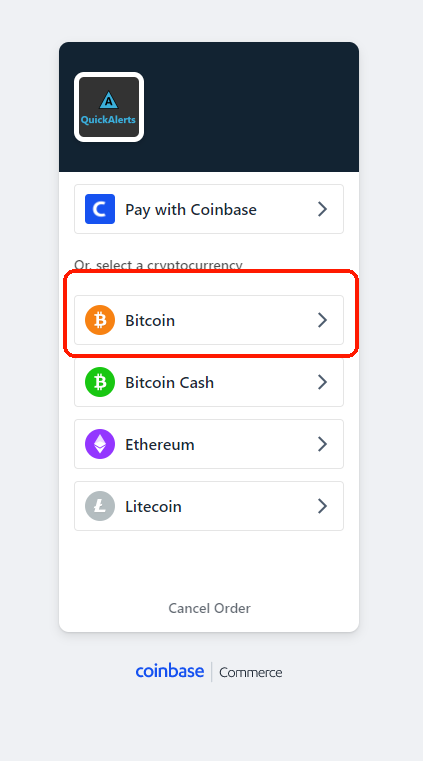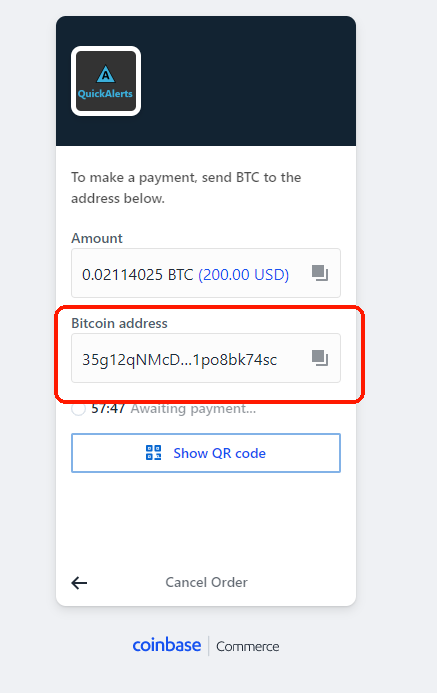 Second, Login to https://coinbase.com (Or create an account if necessary) and Select Portfolio. If you just created your account, make sure to purchase enough bitcoin to cover the cost of your QuickAlerts purchase and the bitcoin network fee (Maybe an extra $5 at most).

Third, Select "Bitcoin" from the portfolio screen: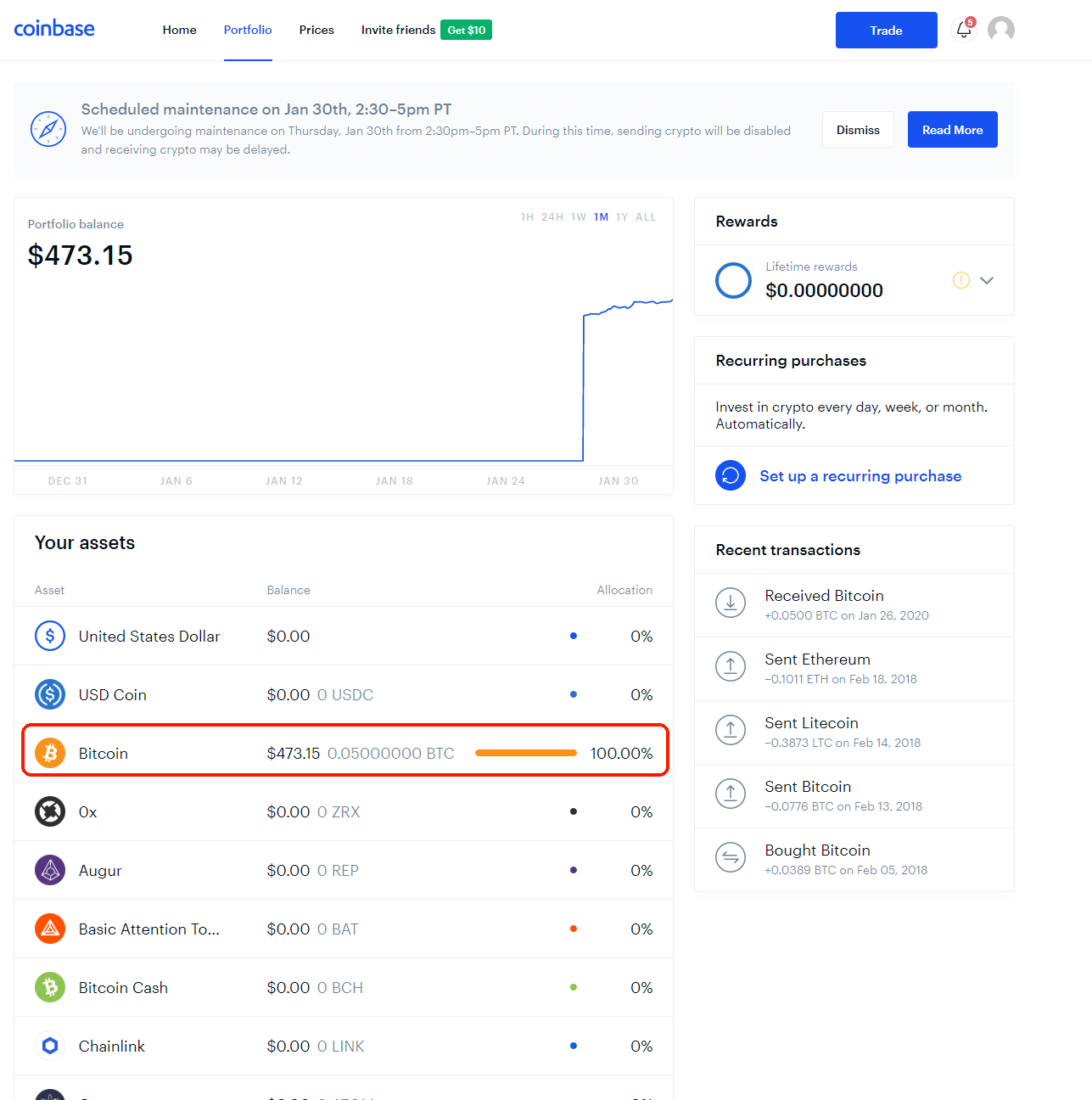 Fourth, Click "Send":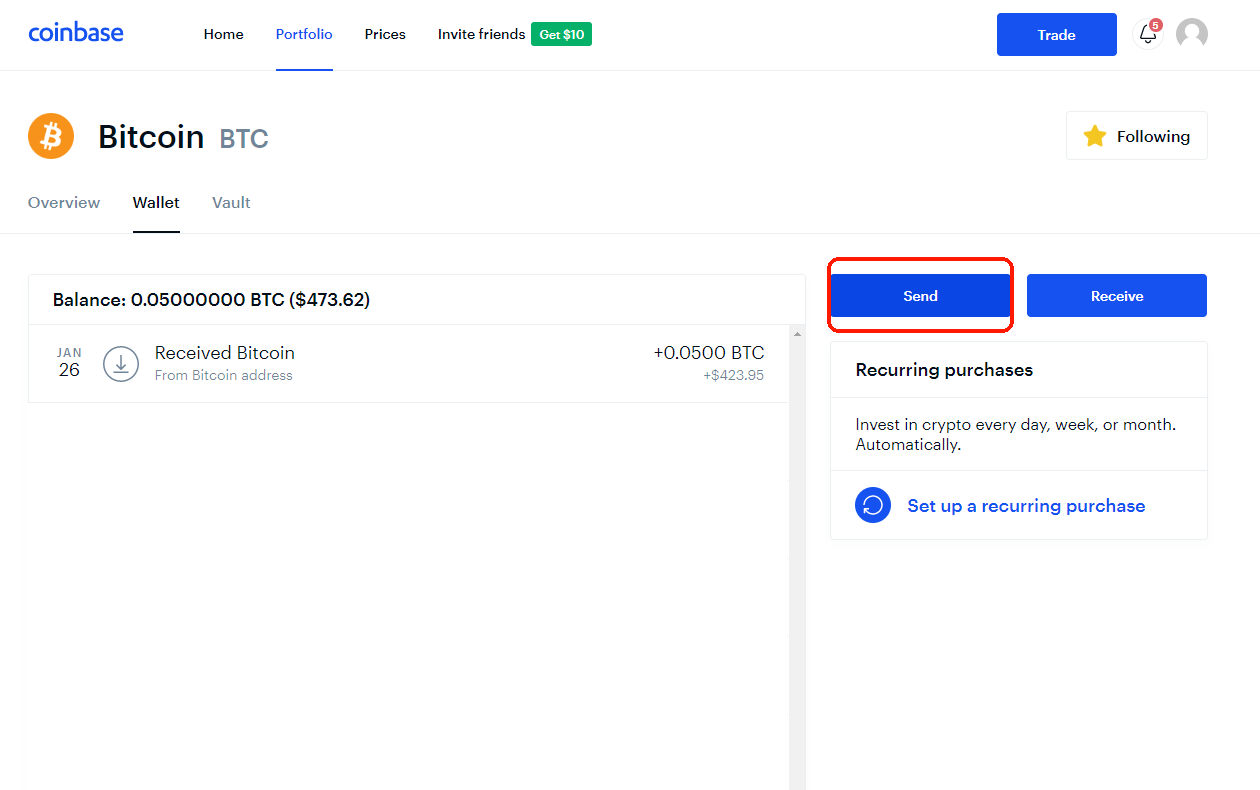 Fifth, Fill in details (BTC address and amount) from the QuickAlerts coinbase commerce page, double check it looks right, then click "Continue" to complete the transaction. It may take 10 minutes to over an hour for the Bitcoin to transfer.